Life Stages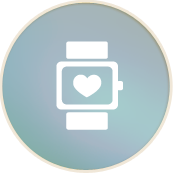 The healthy development of the human body and keeping in good health, from conception until the conclusion of adult life is very valuable. Nutrition is essential in every stage of our development while also being an important protective factor against chronic diseases.
The aim of this service is to educate the client in choosing the best possible diet for his/her stage of life. In case a disease exists or there is a need to reduce weight this service can be combined with one of the above.
This service is intended for people:
Women who want the right nutritional preparation before their pregnancy.
Women during their pregnancy.
Parents who are interested in the healthy development of their children.
Anyone who wishes to have a balanced diet programme based on his needs relative to his/her stage of life.