Article writing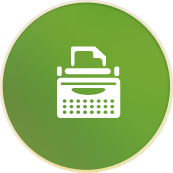 Our scientific proficiency enables us to understand in depth the scientific data while our experience, allows us to realize the needs and anxieties of consumers about nutrition and health. In addition, the license to practice the profession of nutritionist and dietitian as well as experience give credence to the articles we sign.
The characteristics of this specific service is writing articles user friendly with a full and targeted content and style. The delivery of articles takes place days before, references support the article's content while ideas relevant to the content of tables, diagrams and charts that accompany the article are suggested.
This service is intended for:
Printed or electronic mass media who wish to include articles about nutrition on their pages.