Distance counselling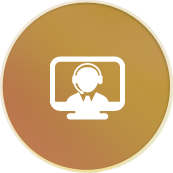 This service's goal is to attend to individuals outside who are interested in our services but for any reason cannot physically reach the office.
Our collaboration can take place with the following ways:
By phone. We call you from (+30) 2114043273 and proceed with our appointment (requires Greek telephone number).
Via Skype. We connect on skype (You will find us as «ioannis.dimakopoulos»).
Via Facebook messenger. (You will find us as Ioannis Dimakopoulos).
Via Viber messenger. (We call you using the mobile phone number that you provided).
Via Zoom (You give us your e-mail address and we send you an invitation).
Minimum requirement, apart from the above, is that you own or have access to a body weight scale.
This service is intended to people that:
Live outside Athens.
Live outside Athens but is difficult for them to move.
That have to stay inside for quite some time (e.g. ill, quarantine due to an epidemic).